The project in numbers
Guests
---
400 representatives from sport, media, politics and business
Background
---
Bringing German professional football together to kick off the year
Goal
---
Getting together and sharing experiences
Kicking-Off 2019
DFL Deutsche Fussball Liga gets the new year off to a great start with the help of Liga Travel. On January 15, 2019, the twelfth New Year's reception took place: a stylish and innovative event that was once again held at the Thurn und Taxis Palais in the center of Frankfurt. Liga Travel handled the event management for the DFL's "Kicking off 2019", which has become a traditional date in the calendar for German professional football.
The aim of the DFL New Year's reception was to encourage guests to network and to share their experiences.

As in previous years, guests invited to the 2019 event included many officials from clubs in the Bundesliga and the second division, as well as representatives from the German Football Association, media, politics and business.

DFL CEO Christian Seifert welcomed guests with a speech that touched on current issues relating to German and international professional football as well as the DFL group. The formal part of the event was rounded off by a panel discussion on professional footballs's social responsibiliy, with DFL president Dr. Reinhard Rauball and members of the board of trustees of the DFL foundation.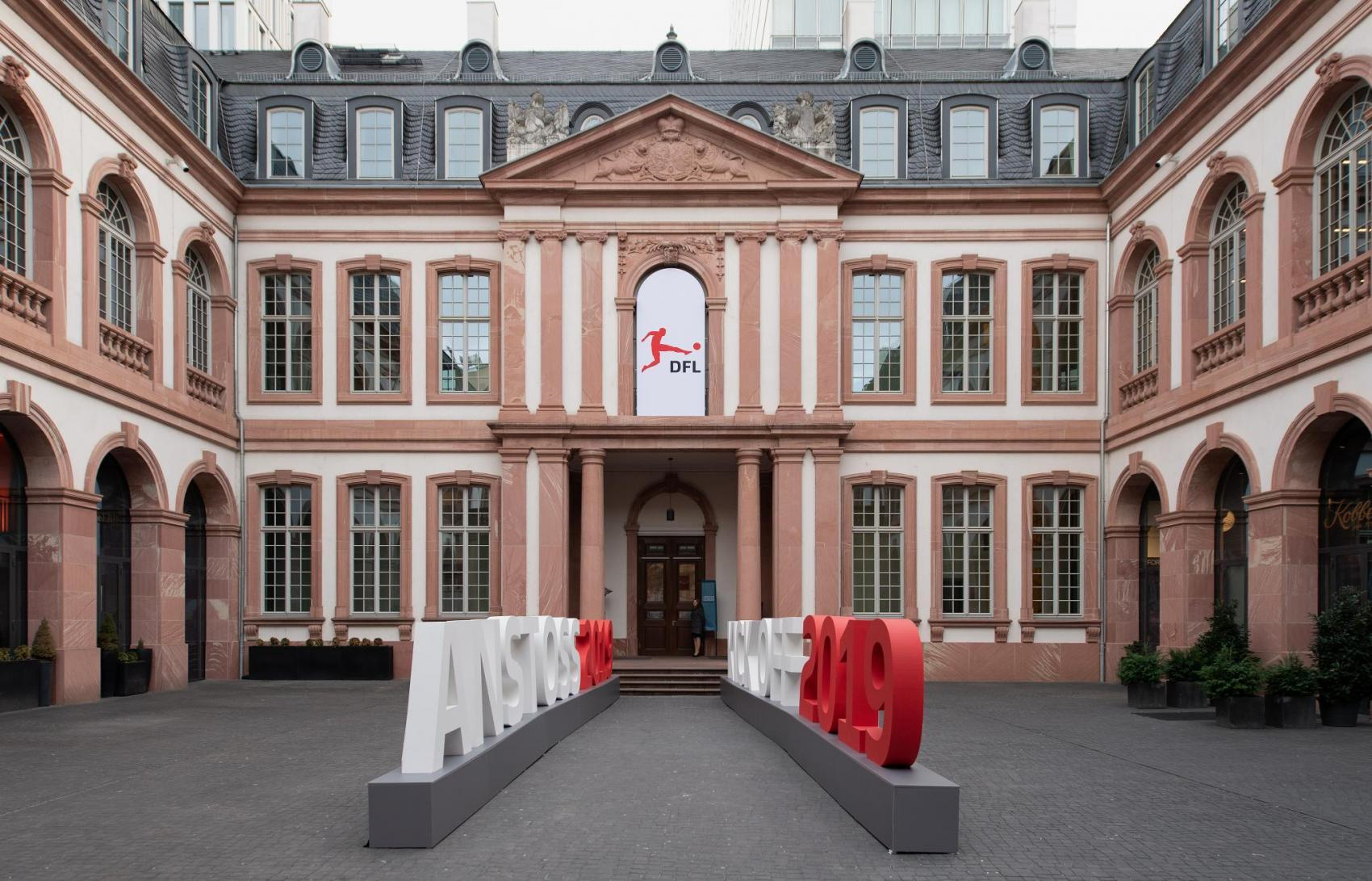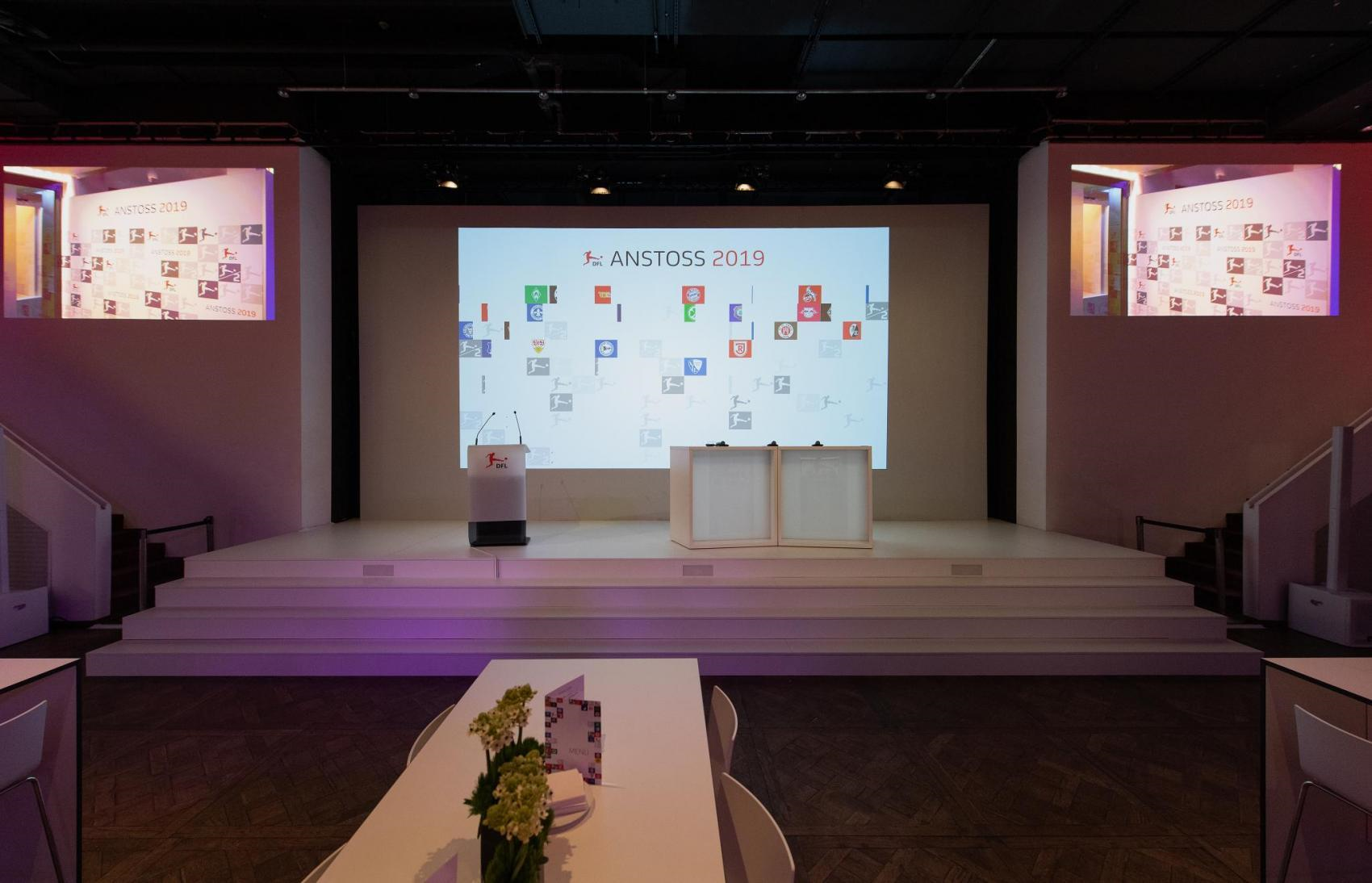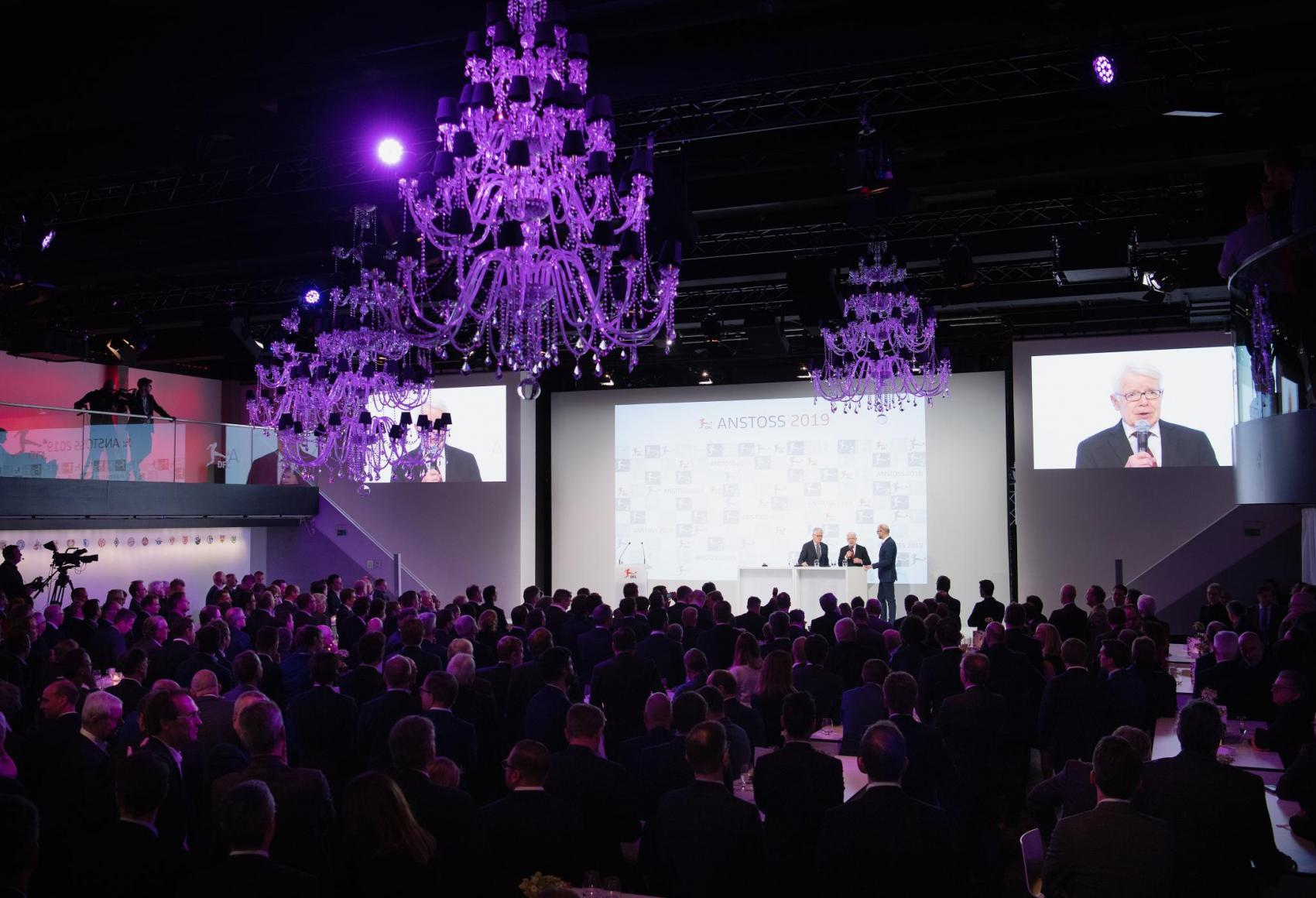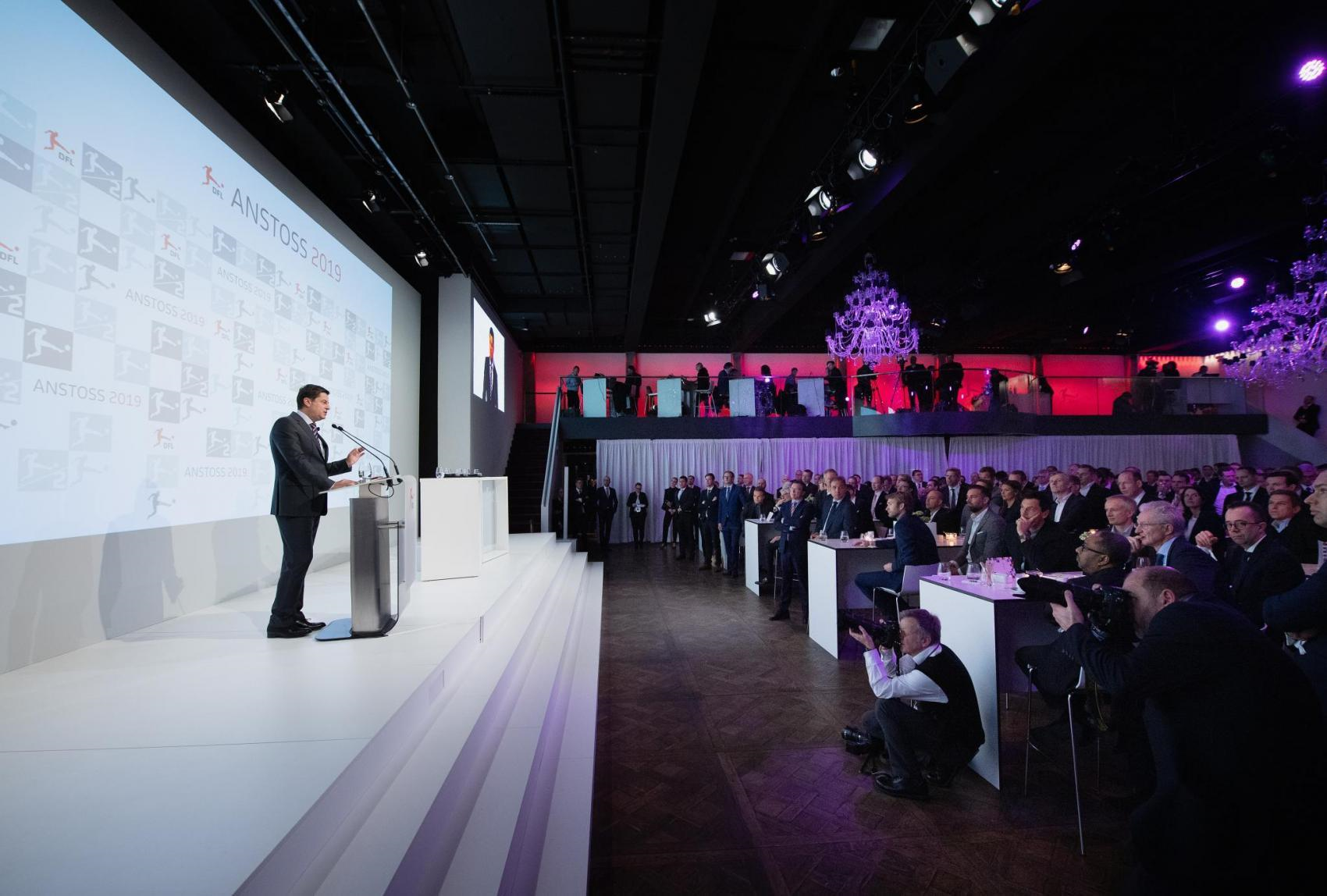 Event Management
Event management for German professional football
This is the ninth year in a row that DFL Deutsche Fußball Liga has relied on Liga Travel to organize the annual New Year's reception even.
Services at a glance
Designing, planning, organizing, delivering and providing event support for the New Year's reception, responsible for:
Admission
Location
Furnishings and decoration
Catering
Staff, including hosts, interpreters, make-up etc.
Coordinating technical service providers
Shuttle service
Liga Travel tailored the individual services to DFL's corporate identity, ensuring that the overall image, including communication, helped to create an event with a clear focus and consistent look.