The project in numbers
750
---
People (players, press, sponsors, fans)
16
---
Coaches, five minibuses and other transfers
6
---
Hotels for all travelers
5
---
Special flights for all the travelers
UEFA Europa League
Eintracht Frankfurt traveled to Rome from 11 to 14 December 2018, for the final game in the UEFA Europa League group stage. Liga Travel handled all the travel arrangements for the away match against Lazio with their customary dedication and expertise. They organized flights, hotels, transfers and the schedule for the delegation, sponsors, staff, press and fans, as well as for the team itself.
The final score was 2:1 to Frankfurt, setting a record as the first German team ever to win all their group matches in the Europa League. From their own private flight, transfers between the airport, hotel and stadium, right through to the hotel with separate rooms for team meetings, massage, stretching and meals, Liga Travel helped the 'Eagles' to focus exclusively on their football and on the eagerly awaited final match against Lazio. The team wanted for nothing!
But Liga Travel didn't just stop there. The travel experts also handled all the other travelers' individual requirements, thinking of various target groups, from offers tailored to the needs of price-conscious fans to exclusive options for VIPS.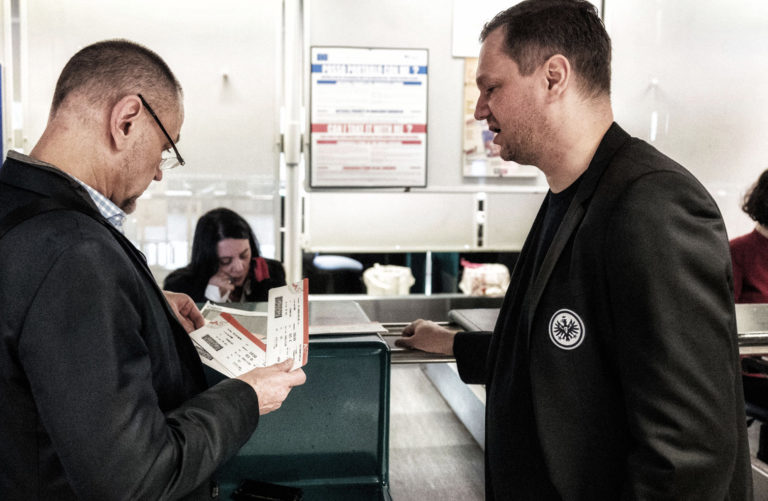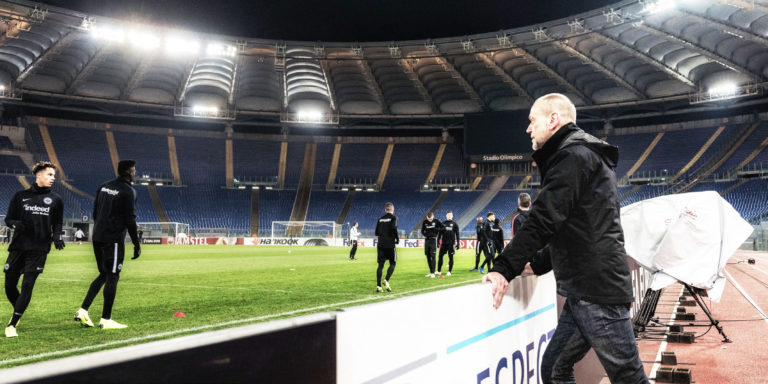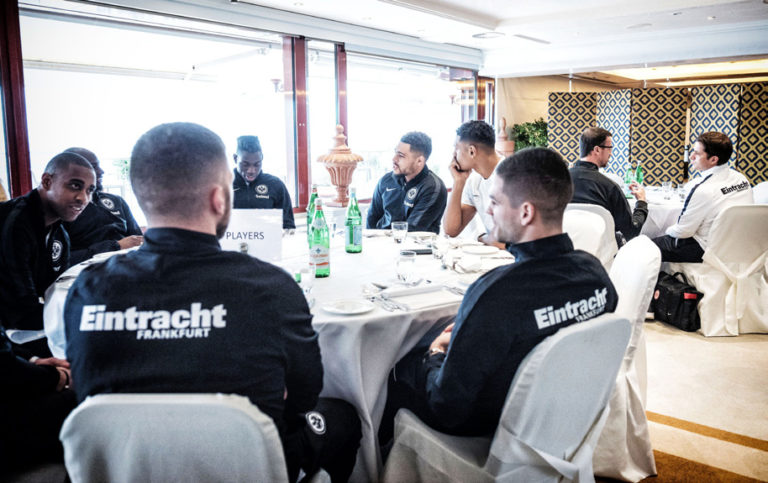 Top Class Travel Management
TOP CLASS INTERNATIONAL TRAVEL MANAGEMENT
As customer satisfaction is a top priority for Liga Travel, efficient organization before the trip itself was crucial. Dedicated contacts were available for all the travelers, pooling information for the organizational team as a whole, and well-briefed representatives were available on site in Rome. Close communication with these representatives allowed Liga Travel to respond to the fixture's potentially volatile nature, juggling any necessary heightened security measures with last-minute changes to travel arrangements that were dictated by instructions from local police. And Liga Travel ensured their staff were always available throughout to provide personal support to all guests. Maximum commitment for top results and satisfied travelers!
The all-inclusive package you offered us was really great! You sent us all the information in plenty of time, everything was perfectly organized […] and you thought of every last little detail. I really enjoyed being able to be part of it.
Services at a glance

5 Special flights
6 Hotels
4 Lunch / Dinner
16 coaches, 5 minibuses and other transfers
7 organized excursion programs including city walks and tours of the Colosseum and the Vatican

Not to mention looking after the team, delegation, sponsors, staff, press and fans.